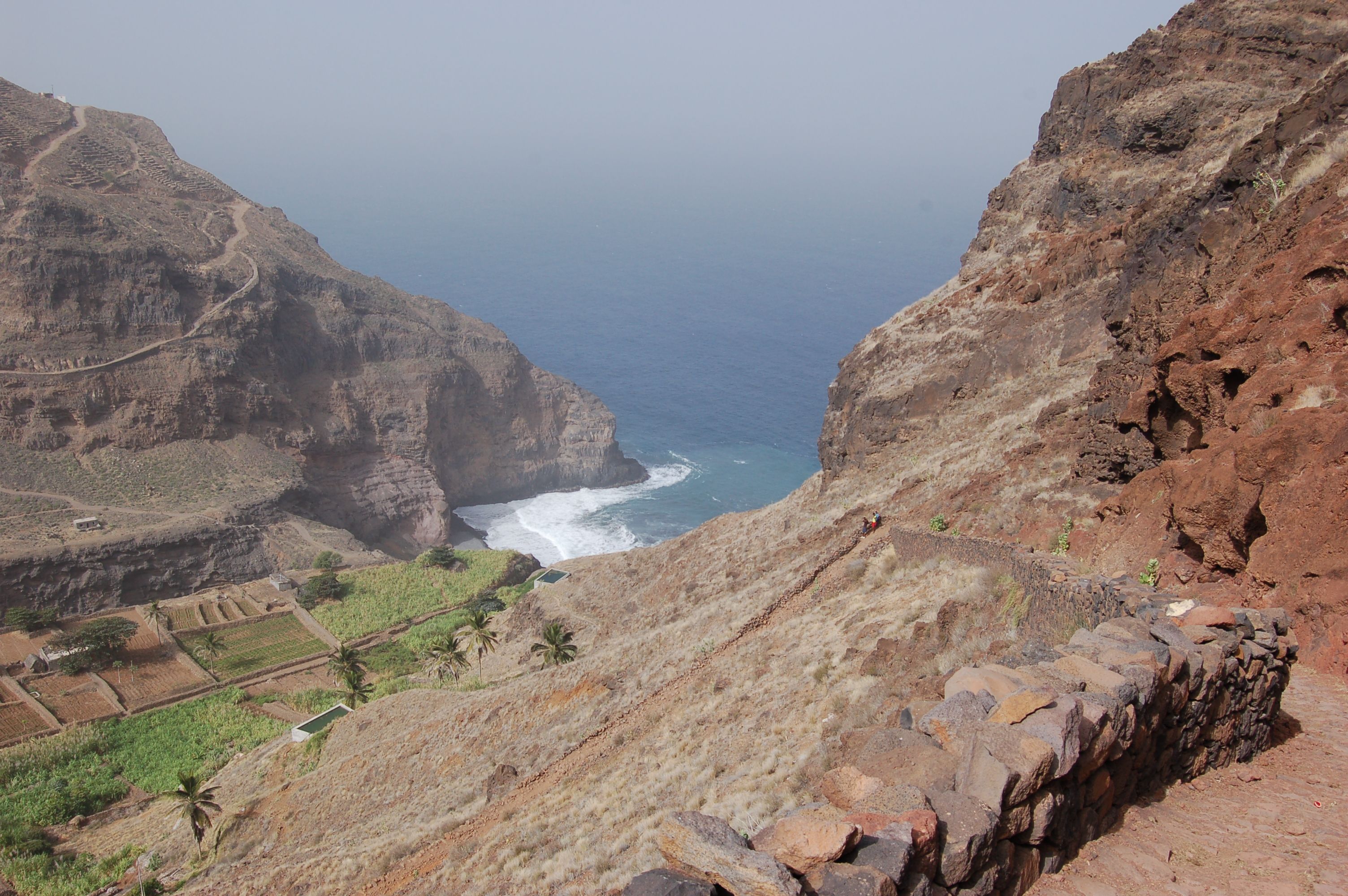 Le Treg Cabo Verde Trail offers a rich sporting journey in the heart of the island of Santo Antao in Cape Verde.
The full programme is presented below:
Sunday 9th May:
Departure from Paris by regular flight to Sao Vicente (via Lisbon) - Overnight at the hotel (for those who have chosen a departure from Paris).

Monday 10th May :
Boat transfer to the island of Santo-Antao. Transfer by minibus to the base camp. Settling in at the hotel - Technical and medical checks - GPS training .

Tuesday 11th May :
Continuation of the Technical and Medical Checks - GPS Training - Briefing of the Ultra Cabo Verde Trail. Departure at 14:30 - Arrival of the last ones at maximum 48 hours after the start. Transfer of supporters and runners of the 30km to Paul.

Wednesday 12th May :
Departure at 7.00 am from the Cabo Verde Trail - Arrival of the last runners no later than 12 hours after the start.

Thursday 13 May :
Arrival of the last arrivals before 2.30pm - Rest and visits for those who arrived earlier - Covid tests if necessary

Friday 14th May :
Hiking day and/or visits and/or rest in Paul - Festive evening

Saturday 15th May :
Morning departure to Sao-Vicente - Settling in at the Terra Lodge hotel - Free day in Mindelo at the beach and/or visiting - Awards evening and night at the hotel.

Sunday 16 May: Return flights via Lisbon by the company TAP - Arrival in Paris in the late evening.
Accommodation will be in a comfortable hotel that meets the country's standards.
Specific activities will be set up for accompanying persons, competitors of the 30km when they are not running and competitors arriving early from the ultra trail (hiking, meetings with locals, ...).