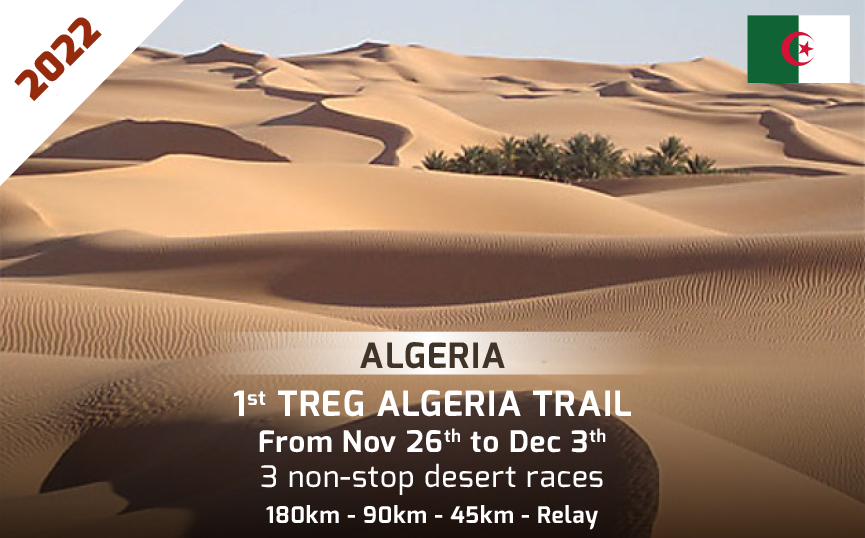 From Nov. 26th until Dec. 3rd, 2022
RUN INTO DESERT !
1st edition of

TREG ALGERIA TRAIL in Timimoun
The TREG team presents here the 1st edition of a trailrunning event in one of the most beautiful oasis of the Sahara
on the edge of the Grand Erg Occidental.
If you are a desert runner or if you want to have a first experience,
the TREG ALGERIA TRAIL is for you.
Whether you are a fast runner looking for a challenge, a recreational runner or a hardy hiker,
there will be a race for you.
After the effort, the serenity of the oasis of Timimoun will allow you to recover in all tranquillity.
Supporters will also be taken care of during the whole stay.
ULTRA ALGERIA TRAIL ALGERIA TRAIL ALGERIA MARATHON ALGERIA RELAIS
180 KM 90 KM 40 KM 180KM in relay of 6 runners

90 KM in relay of 4 runners

With the logistical and security support of the Algerian authorities